Pension GREENSTAR *** ubytování v Ústí nad Labem

UBYTOVÁNÍ V ÚSTÍ NAD LABEM
CONTACT
Pension GREENSTAR***
Contact us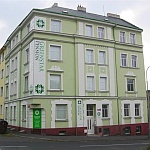 Jateční 441/37
400 01 Ústí nad Labem - Klíše
Tel.: +420 604 223 452, 603 825 045
Fax: +420 475 225 634
Recepce: 112
E-mail: info@ubytovani-usti.info
Internet: http://www.ubytovani-usti.info
Owner
Holstar LLC
V Aleji 346, Chabařovice
IČO: 273 52 862
DIČ: CZ27352862
Map
GPS: 50°39'47.106"N, 14°0'36.278"E
map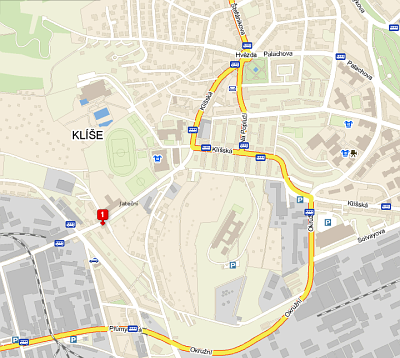 Reception
Accommodation can be booked at the reception on: +420 604 223 452 or by filling in on-line form.
We lock the front door after you come to/leave the guest house. For security we operate CCTV. We do not have 24 hours reception service.
Check-in is from 16.00 to 19.00, check-out till 10.00 (different times can be arranged at the reception)
Hotel – internal reception number is112.